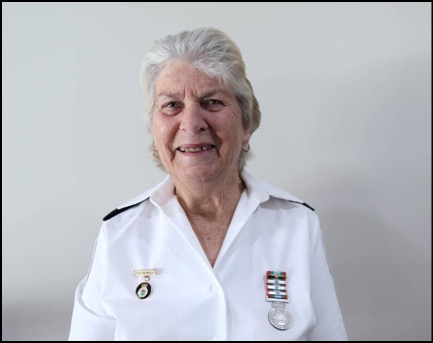 Wendy Roberts describers herself as a "plod-along" sort of person - but that's certainly not the opinion of her community.
Mrs Roberts was announced as the 2020 Rotary Emergency Services Community Awards (RESCA) overall volunteer winner on Friday, October 30, at a ceremony broadcast across the state.
Mrs Roberts has volunteered with the RFS for 58 years, and was stunned when her name was called on Friday.

"There were so many amazing people with amazing stories there,"
she said.

"Then here's plod-along little old me, and they called my name - I nearly died.
"I still can't believe it. I felt so humbled."

Mrs Roberts became involved in the RFS after moving to Erowal Bay in the 60s, and said the family-focussed culture had kept her tied to the organisation.
When times were tough, members supported one another.

"There were some scary times when the last thing you see in your husband driving into the flames,"
she said.

"Mum and the kids and I used to make sandwiches and deliver them along with the Bex powders and cigarettes to the firefront.
"It was in our blood, it was our lives. And we had so many good times too."

The RESCA awards are community-nominated, and is the only ceremony where all emergency services personnel, both paid and volunteer, are recognised in a combined program.
Minister for Police and Emergency Services David Elliott congratulated the seven winners who have had distinguished careers.

"It takes a committed person who values their community to put themselves on the frontline when disaster strikes. I want to thank all the winners and finalists for being the people the community turns to when they need help,"
Mr Elliott said
But Mrs Roberts said she just kept going because she loved it.
She can't imagine slowing down any time soon.

"I enjoy what I do - if I didn't like it I wouldn't do it,"
she said.

"I'm 80, but I don't feel 80. You can't do too much, you don't want to sit about and rot."

Although she is biased towards the RFS, Mrs Roberts advised anyone who is interested in volunteering to get involved as early as possible.
She thanked her children for never stopping her, the RFS Crossroads Brigade and Rotary for their efforts with the "fantastic" awards ceremony.